Share your favourite recipes with our readers, here's how to do it...
Have everything you need at hand, such as ingredient list, instructions & any images you wish to add. If you can add at least one image, we may feature your recipe on our main page.
Remember that lists of ingredients are not subject to copyright laws, but the written instructions are, so please put these in your own words or steps.
Be sure you're logged in and click any Create Recipe link such as the one in the status box on the right.
This will open the new recipe form.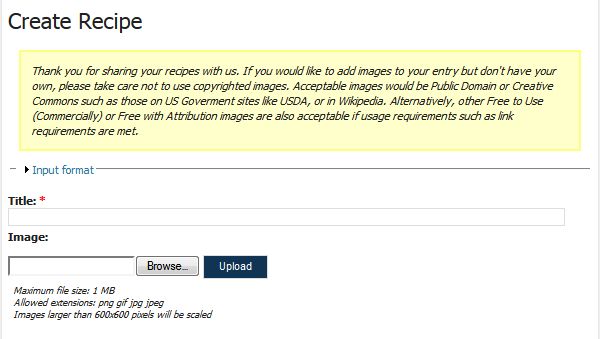 Begin by adding a title, and uploading an image if you have one. The ideal size for a featured recipe image is 585px wide x 340px high (frontpage feature). Continue to fill in the recipe fields.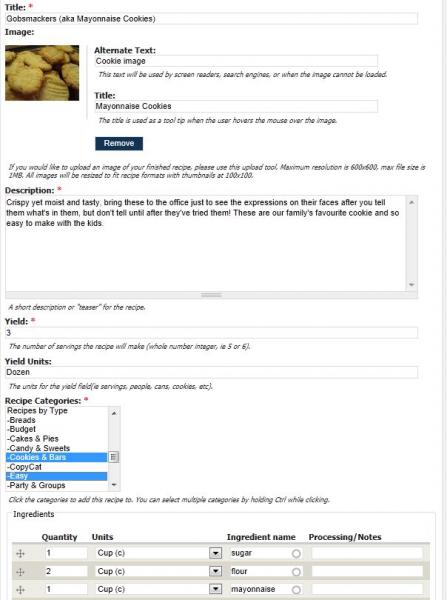 If you have more ingredients, click the More Ingredients button shown below. When you start to type the ingredient name, if it already exists in our recipes, it will suggest those that match. If it doesn't exist, it will be added when you finishing typing.

Add the recipe instructions, source for appropriate credit (book, website, etc), and any additional tips/notes. The preparation time we use is exclusive of the cooking time.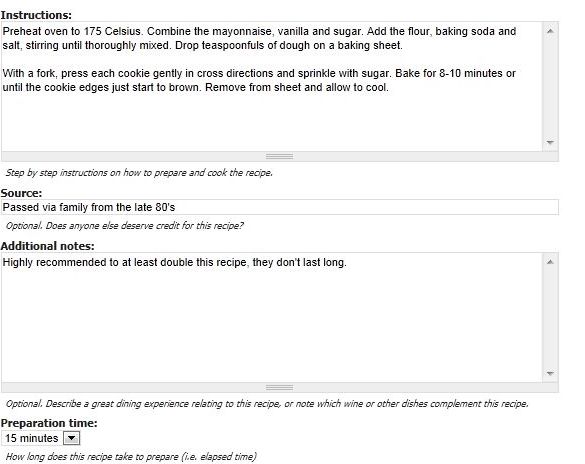 If this recipe depends on or contributes to another recipe in our collection such as a filling, pastry or frosting etc, you can link to it in the related recipes field, and add as many as you need. Just begin typing the name and it will suggest matching recipe titles. This will add the link to the other recipe.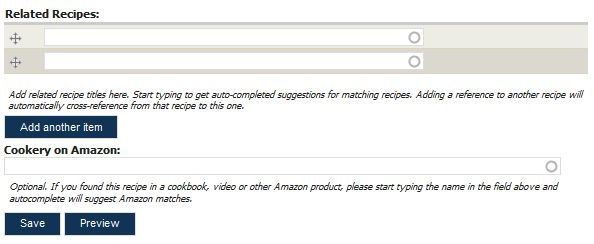 If this recipe is from a book, you can optionally link to the book on Amazon, just begin typing the title into the box and it will suggest matching titles from Amazon.
When you are finished, you can Save or Preview before Saving.