We've begun using the Google+ Hangouts platform for broadcasting events with an aim to use it for private and casual video chats as well. We'll be scheduling these soon!
Many compare Google+ to Facebook or Twitter, and it is similar, but instead of connecting with close family and friends, at this time people are using it as more of a discovery network for finding new friends who share common interests. Google also provides tools for amazing things to happen, such as Hangouts. We'll discuss why this might interest you in another post, this is a Help topic. :)
What is a Hangout?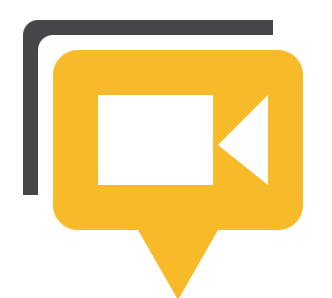 A Hangout is like a video chatroom that is limited to 10 participants, these are often private, you can invite who you like to join. If you've blocked anyone on Google+, they cannot join any Hangouts you are participating in, nor can you join any Hangouts that they are particpating in.
There are also Hangouts On Air, these are similar to regular Hangouts except that the video is streamed live on Google+ and on YouTube Live.
The Google+ community members are using both types of Hangouts to do cooking shows, cooking classes, news talk programs, business seminars, music concerts and casual chats.
UK Yankee will be using Hangouts for seminars and relevant discussion of expat issues.
Before joining UK Yankee Hangouts, please read these important notes about Hangout rules and etiquette.
General Hangout Etiquette
Everyone is nervous their first few times joining a Hangout, it's normal. Be sure to test your mic and camera are working correctly. Most people aren't worried if you don't join with a webcam enabled, we want everyone to feel comfortable, but please be sure your mic works. You can start a private Hangout without inviting anyone to test your gear. Headsets are recommended as they eliminate problems of feedback.
Consider a Hangout like walking into a room, there are people there talking, don't interrupt. Wait patiently to say hello when there is a natural break in the conversation. Be ready to introduce yourself if you've never met them before. Certain types of Hangouts may be moderated, such as the case of Seminars or special events and often most Hangouts On Air. The moderator/host will invite people to speak. In this case, be sure to use the Chat feature to discuss what is happening or tell them when you have a question to ask.
There is a button at the top of the window to mute your mic, please use this if you are not actively talking, are typing in the chat, or if you go away from the keyboard, especially during Hangouts On Air which are broadcasting live. You may also want to disable your camera if you go away from the keyboard.
If you're in a noisy environment that may interfere with the hangout quality, the host may mute your mic if you forget, but you can unmute it when you're ready to speak.
Hangouts are like being in a public place, dress accordingly, you're going out to meet friends and some people are known to take screenshots and tag them!
Hangouts On Air
Using Hangouts On Air is a priviledge and the behaviour of the particpants is the responsibility of the Hangout "owner". During Hangouts On Air, YouTube copyright restrictions apply, it is important not to have any copyright protected material playing in the background such as music, TV, video, etc. The YouTube channel owner (Hangout Owner) could lose their Hangout On Air priviledges.
Joining our Hangouts
If you are interested in joining any UK Yankee Hangouts, you need to follow +UK Yankee on Google+.
Brand pages are not able to Follow (Circle), Mention or invite people to Hangouts if they are not followers.
If you would like help with Hangouts, testing your equipment, send us a message! For more Hangout information, see the official Hangouts help guide from Google.
Great Hangouts You May Have Missed