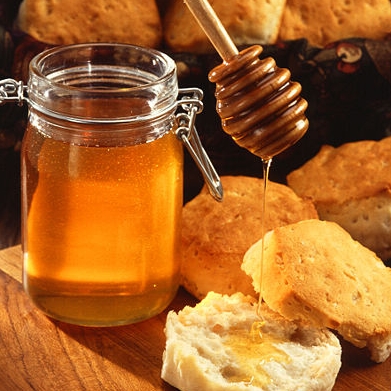 Submitted by admin on 11 October, 2004 - 18:35
Description:
Old-fashioned Southern biscuits using British ingredients. Not for calorie counters. :)
Ingredients:
2 cups
McDougal's Self-Raising Supreme Sponge Flour
1⁄2 cup
milk (buttermilk or whole)
Instructions:
Preheat oven to very high heat. Stir the salt into the flour. Use a fork or your fingers to cut the fats into the flour until the pieces of fat are the size of small peas. Add the buttermilk or whole milk to the flour to create a dough. Do not overwork the dough.
Turn the dough out onto countertop and use your hands to lightly pat it out to about 3/4 inch thick. Do not overwork the dough! Use a floured circular cutter to stamp out biscuits. If you twist the cutter, they will rise uneven, so don't twist it. Stamp them out.
Place on, ideally, a cast iron skillet. If you don't have one, use the old roasting tin. Brush the tops with milk or melted butter if desired. Bake until risen and golden, about 8 to 10 minutes. Serve piping hot with butter and jam, or with lovely cream gravy.