Published: 16 December 2011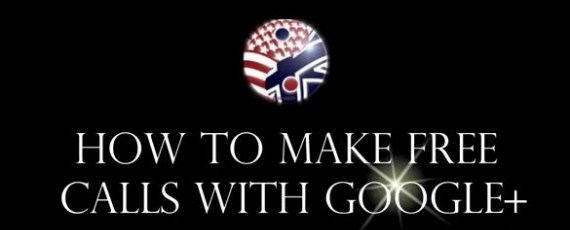 Are you using Google+ yet? If not, free calls to the USA would be a good reason to give it a try! It's quite easy but we've created a tutorial video to show you how to do it so that you can phone your family and friends over the holidays.
You can conference with two phone numbers at once, or have other G+ users in the Hangout too via webcam for a total of 9 + yourself. You don't need a webcam, just a mic/speakers.
Quick steps:
Get your G+ account and log in.
Get your microphone/headset ready.
Click the Start a Hangout button in the right sidebar and wait a few moments for it to load.
Remove any circles in the sharing/invitation box.
Click the link to try hangout with extras (not the button!)
If you don't need the webcam, shut it off, it wastes bandwidth
When you're ready, click the green button to Start Hangout
After the Hangout screen loads, click the Invite button at the top left, click the Phone tab, and dial your USA/Canada phone number.
That's it, your call should connect.
Please let us know how it worked for you or leave any questions or tips in the comments below!
And don't forget to circle UK Yankee!