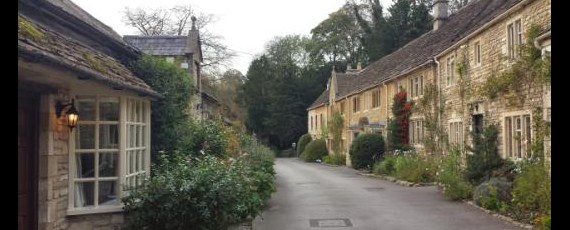 Home and family life in the UK is quite similar to the American lifestyles. The British go to work, go to the cinema, watch TV, cook, clean, love their pets, have parent teacher meetings, follow sports and so on. The differences are subtle. You might find it difficult to connect with the people in the UK region you're living as they may not be as open or friendly as where you might have lived before. Your office colleagues may regularly go to a pub for lunch and have an alcoholic drink with their midday meal. UK employee rights are much better than in the USA, there are mandatory paid holidays (over 5 weeks) and paid maternity leave.
On TV there will be British sitcoms, drama and soap operas, with a sprinkling of imported American TV, though it has grown over the years. Most of UK cinema experiences are the top American films, with a few British films as well. We cook different recipes and some things have different names or are pronounced differently. Cleaning, well, it's just as tedious anywhere, but you may struggle to find some of your favourite products.
The top sports are football (soccer), rugby and cricket, instead of NFL, basketball and baseball. You can still find some American sports, but not as much, they're not as popular.
It's normal not to have a car, but instead take the bus or train, cycle and walk. Most of the product brands will be unknown to a newcomer, it makes shopping an adventure. If you have one of the common small fridges (dorm size), it's a daily adventure.