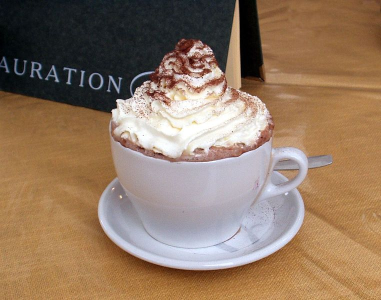 Submitted by ukyankee on 12 January, 2011 - 21:14
Description:
Reportedly the best-ever recipe for hot chocolate. Pre-mix for 20 cups worth.
Ingredients:
2 cups
sugar (confectioner's works best)
1 1⁄2 cups
cocoa powder (Dutch-processed works best)
1 1⁄2 cups
chocolate chips (white)
Instructions:
Combine ingredients, split into two batches and pulse in food processor until chocolate is finely ground.
Store in an airtight container for up to 3 months.
To mix hot cocoa, use 1/3 cup of mix to 1 cup hot milk. Serve with your favourite topping.